Health & Well-being
It is not true that to feel good you have to give up eating well.
Why the oil of the Aricò Estates
How many times have we heard about the importance of nutrition in sport. Many, although it is never useless to repeat it, especially considering the always too widespread tendency to consider sport and training a different aspect from that of nutrition. Yet our organism, the main actor of sport and nutrition, does not work in watertight compartments, so what they eat is closely linked with exercise. We manage to train better and achieve better results if we have a proper diet, starting from breakfast from a healthy diet during exercise. One of the best allies for this purpose is the extra virgin olive oil of the crusher of Sicily. Let's find out why.
It's a Tracked and Organic Oil
Produced in a two-phase cold crusher (without water intake) ORGANIC AND IGP controlled and certified by IRVOS and Soil and Health where all the production process, from cultivation to olive harvesting, to bottling and storage, are tracked and carried out in maximum hygiene, safety and genuineness, to ensure that quality that is not found elsewhere
It is cold extracted
In addition, to increase the antioxidant content in the oil, the olives have been processed at our Estate with modern cold extraction techniques, which minimize the oxidation of the oil being extracted while preserving the health properties that contain the extra virgin oil of
Olive.
It's an extra virgin olive oil 100 Italian
The taste of nature in an extra virgin olive oil 100 Italian. A fully tracked product, which creates more value from the field to the table, respecting the environment with taste and well-being. Experience, passion, will… but also modern tools, work organization, dedication, friendliness with
Customers.
It is stored in the absence of oxygen
Oxygen is the main enemy of a good extra virgin oil, because it increases oxidation, our oil is stored in the absence of oxygen.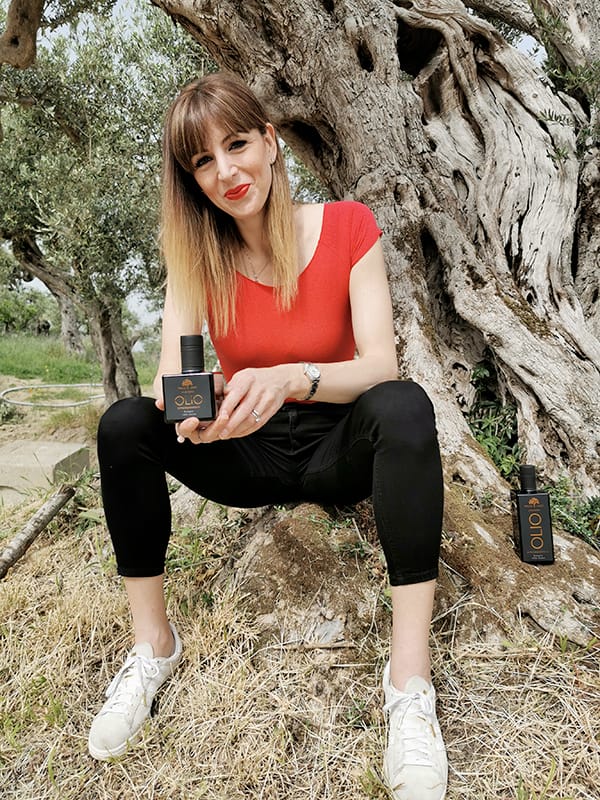 Extra virgin olive oil
What does extra virgin olive oil have to do with sports? Oil introduces essential substances into the body for a variety of purposes, not least to improve stomach activity and intervene positively on digestion. Using extra virgin olive oil, in fact, digestion is much faster and the stomach empties first, which is very important for those who practice sports activities.
In addition, extra virgin olive oil helps to reduce gastric acidity, a phenomenon often widespread among athletes and those on a diet low in olive oil. Thanks to the beneficial properties of the oil, the activity of the gallbladder and the relative reduction of fats at the intestinal level has also improved.
How much and what oil to use.
The use of extra virgin olive oil in the diet of athletes is suitable for both those who train at amateur level and for color that perform professional activities. There are many types of oil on the market, but it is strongly recommended to use extra virgin olive oil, especially the one produced by us, because it has a balanced composition and with an excellent level of antioxidants, great for athletes. For this purpose, the extra virgin olive oil Aricò, is a reliable and optimal choice, as it is among the most appreciated in the world both for the taste, but also for the quality of the oil, determined by sensory characteristics significantly superior to those of other oils that are on the market.
Experts recommend taking about one tablespoon of extra virgin olive oil per meal (about 15 grams), always taking into account age, gender, physical condition, athlete and the type of diet he follows. Again, exaggerations or risky choices can be detrimental.
It is extracted in two phases
The olives have been processed at our Estate with modern cold extraction from our two-phase system, which reduce the oxidation of the oil during extraction to the maximum, ensuring a higher Polyphenols and preserving the health properties that contains extra virgin olive oil.
Two-step extraction provides less external water intake and therefore higher polyphenol content protective action on the oxidation of oil by oxygen. In addition, as numerous studies show, they also perform a powerful antioxidant action on our organism.
It has a high polyphenolic content
Polyphenols are a large family of natural compounds with important biological properties. Research studies both in vivo (i.e. animals) and in vitro (i.e. through cell tests in the laboratory) have demonstrated the human health benefits of polyphenols found in extra virgin olive oil.
Polyphenols have been recognized numerous functions, including, antioxidant, anti-inflammatory, antiallergic, antibacterial, antiviral.
It also appears that polyphenols can be useful, along with other natural pigments and vitamin compounds, in the prevention of chronic-degenerative diseases, such as cardiovascular diseases, and some forms of cancer, reducing the proliferation of cancer cells. In particular, it has been suggested that biophenols can be protective from oxidation of low-density lipoproteins (LDLs), rich in cholesterol, reducing the formation of atherosclerotic plaques.
Finally, other studies suggest that oleuropein tocone may inhibit platelet aggregation in the blood with antithrombotic and preventative effect against arteriosclerosis. Biophenolic compounds have been attributed significant effects not only in the primary and secondary prevention of some important diseases (cardiovascular, oncological) but also in premature aging and degenerative diseases of the nervous system.
Of course it is obvious that talking about extra virgin olive oil as a miraculous or medicinal food is misleading and can create false expectations among consumers, however it is undeniable that the consumption of extra virgin olive oil, combined with a healthy diet and a proper lifestyle, has positive effects on human health.
Polyphenols are, however, the main antioxidants found in extra virgin olive oils, so this parameter can be considered an indicator of the health properties of olive oil even if, at present, there are no legislative indications regarding their minimum content.
However, EU Regulation 432/2012 (effective December 2012), relating to the compilation of a list of permitted health claims on food products, states that 'Polyphenols in extra virgin olive oil contribute to the protection of blood lipids from oxidative stress'. This can only be labelled for a product that contains at least 250 mg/kg of hydroxythyrosome and its derivatives (e.g. oleuropein and tyrosolo, the Lignani should be excluded from total polyphenols). The indication should be accompanied by the information to the consumer that "the beneficial effect is achieved by the daily intake of 20 g of olive oil". This is due to EFSA's positive view about a year ago that only olive oil polyphenols have 'antioxidant properties'.
Also in the same regulation it is established that "vitamin E contributes to the protection of cells from stress" To conclude it can be said that olive oil and in particular extra virgin olive oil with a relevant polyphenol content certainly has huge health benefits and therefore can be called a Nutraceutical. For this purpose we report an extra virgin olive oil high in Polyphenols, The Extra virgin oil D'Oliva Aricò with a level of total polyphenols (Vitamin E) 400mg/kg from chemical analysis of the oil in the Laboratory.
Buy "Il mio Olio".
If you want to receive the products of our land comfortably, visit our shop.